Construction Adventure Park
Diggerland a construction adventure park in New Jersey where families can drive, ride and operate real machinery.
West Berlin, NJ
856-768-1110
WITH THIS COUPON
Use Promo Code BCA18 for $5 Off Online Purchase of Full Day Over 42" Tickets!
Diggerland USA
100 Pinedge Drive
West Berlin, NJ 08091
856-768-1110
https://www.diggerlandusa.com/
Coupons may not be combined.
Not valid with other offers or prior purchases.
Expires: 12/31/18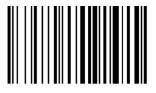 Printed online at LambertvilleAlive.com.

-Print Coupon
©2018 BucksCountyAlive.com. All rights reserved.
Redistribution of coupons in printed or electronic form is prohibited.

Great Food and Great Prices
Fine Dining Experience, Casual Dining Budget. Made to Order Menu in a 300 Year Old Inn. Catering Events (20-200 people)
Quakertown, PA
215-538-1776

Fall in Love with Community Theater
Professional-quality shows, April thru November. Musicals. Comedies. Farces. Dramas. Mysteries. Tragedies.
Buckingham, PA
215-348-7566

Caring Learning Environment
Infant & Toddler Care. Preschool. Kindergarten. Summer Camp. Fully Accredited. Full and Part-time schedules.
Montgomeryville, PA
215-822-7510

See Forever on a Clear Day !
Family owned since 1979. Bonded and insured. We use eco-friendly products that leave your windows sparkling.
Chalfont, PA
215-794-5300

Is Your Website Mobile Friendly?
Google wants it to be! We offer complete website solutions that exclusively use mobile friendly, responsive coding.
Doylestown, PA
215-340-7692